Y'all. Anatomy is almost over. We have our (cumulative) shelf exam on Tuesday... and then it's all over. Genetic exam was on Thurs, marathon anatomy exam today. Holy. mackeral.
And all I can think about is the upcoming holidays. I miss my fam so much! I also miss my hobbies, free time, my dog (he's being boarded for exam week/Thanksgiving), my friends from home. All of it.
But I'm also doing exactly what I want to be doing. It is so utterly exciting and amazing. and hard. and overwhelming. and the best. sappy, whatevs.
So hello, Friday night. Usually in NOLA they're mixed with some sort of bananas happy hours to more drinks, to shenanigans throughout the town. Tonight? Wine. and more wine. and Dexter. and what's that? More wine. Hello. Divine. There's something very calming about having a quiet solo night every now and then. No studying (although I'm probably going to sleepily read over some high yield ish in bed later). No boys (as I've found out, they tend to be trouble.. or something. ha.). Phone's off. Heat's on. And I'm pretty happy, y'all.
This is what I'm dreaming of..
Dried Cranberry and Cocoa Cinnamon Rolls
[Chocolate and Tea]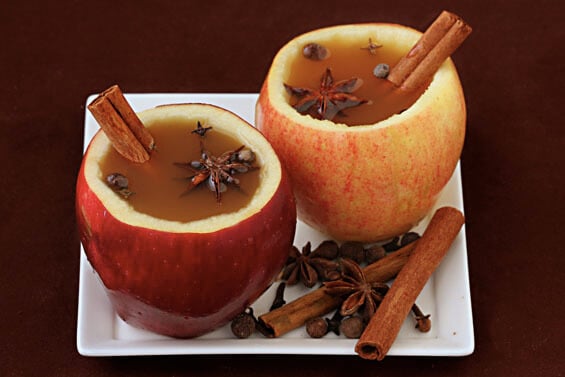 Apple Cider Cups
[
Gimme Some Oven
]
Hot toddies. and breakfast foods. among many other things.